About
Here at Lodge we are proud custodians of a great family business that has been catering for events ever since our founder, Philippa O'Keefe, began producing sumptuous food 35 years ago from her tiny London flat.
Since then, our kitchen and premises may have changed but our values most certainly have not. We believe in a world where at every event delicious food is served at reasonable prices by dedicated and enthusiastic staff. And at Lodge we strive every day to do just that.
Central too is our care for the environment. We are committed to preserving the planet and take our responsibilities very seriously.
As a small business, we are extremely flexible and we pride ourselves on our versatility. We serve a wide variety of food, and are happy to cater for any event, large or small.
We work closely with clients on event planning, providing honest advice if necessary.
And if your requirements change – even at the last minute – we will always do our best to accommodate them.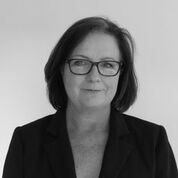 Ann Woods, Managing Director